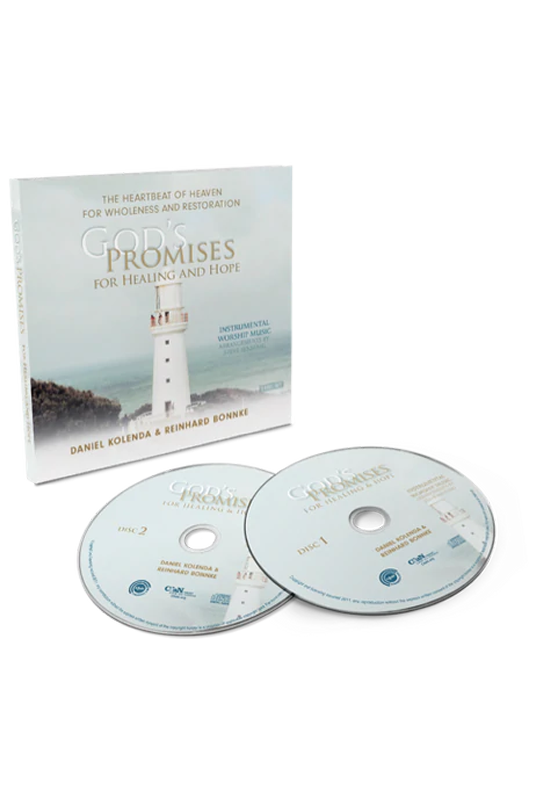 God's Promises for Healing and Hope
We live in a world that is in more need of hope and healing than ever before. And the only true and lasting source of hope and healing is the one true God, whose Word is full of promises—promises about His faithfulness, His mercy, His grace, His love, and so many other things. Jesus Christ is the Great Physician, and He is on call day and night. He specializes in all kinds of troubles, whether sickness of the soul, afflictions of the body, or the ills of society. So whatever you are facing, turn to Jesus, dig into His Word, and cling to the promises of hope and healing you find there. With a foreword by Daniel Kolenda, God's Promises for Healing and Hope contains hundreds of promises straight from the Word of God. The powerful promises contained in this book are divided by topic so you can easily find the right encouragement and the right promise to stand on right now. Hear the heartbeat of heaven for your wholeness and restoration.
DISC 1
1. I Am Your Healer
2. Nothing But The Blood
3. The Children's Bread
4. Broken
5. Healer
6. Arise And Be Healed
7. Only Believe
7. Holy, Holy, Holy
DISC 2
Instrumental versions of each song contained on Disc 1 by Steve Sensenig
9. HARK THE HERALD ANGELS SING | 3mins. 54secs.
10. IT CAME UPON A MIDNIGHT CLEAR | 4mins. 6secs.
11. GO TELL IT ON THE MOUNTAIN | 4mins. 56secs.
12. SILENT NIGHT | (No Narration)
13. O COME ALL YE FAITHFUL | (No Narration)
13. WE THREE KINGS | (No Narration)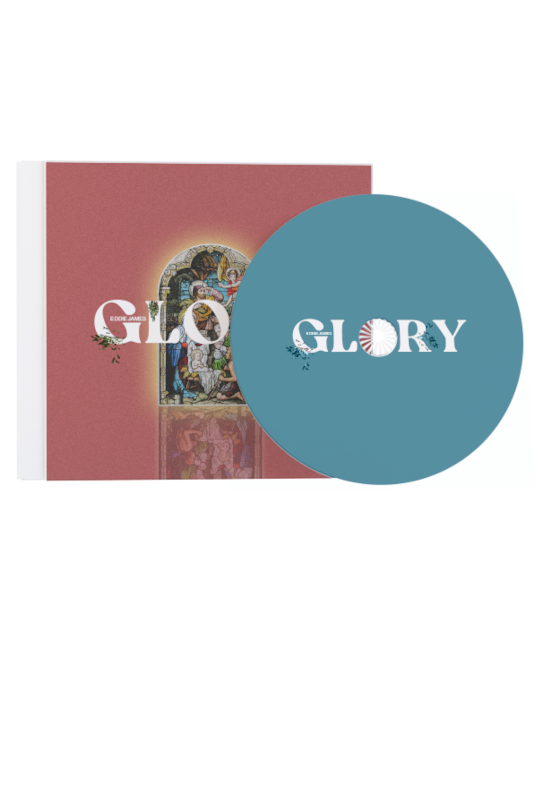 Glory Album CD
New Release
This album features the worship ensemble founded by Eddie James Ultimate Call, as well as incredible artists. Heath King, Hannah Waymire, Ibelisa Fontanez, Chedah Wright, Adam Warren, Danyelle Polk, James Brock, Jaila Grubbs, with Rap by Austin Jones and an exhortation by Pastor Brent Coley. Features also include World-Renowned Gospel Artist Kim Burrell!! It also features the band founded by Eddie James - Tab, with Justin Ford as the Music Director.

This purchase includes 13 tracks, featuring both original songs and classic favorites. These songs will engage your heart, not only in the Christmas season; but in celebration of our Savior Jesus Christ.
1. Glory
2. The Name of the Lord Is Great
3. Emmanuel
4. Wonderful Counselor
5. As You Wish
6. Be It Unto Me
7. All The Way
8. Christmas Medley
9. He's Here
10. Worship Him
11. O Holy Night
12. Jesus Saves
13. The Name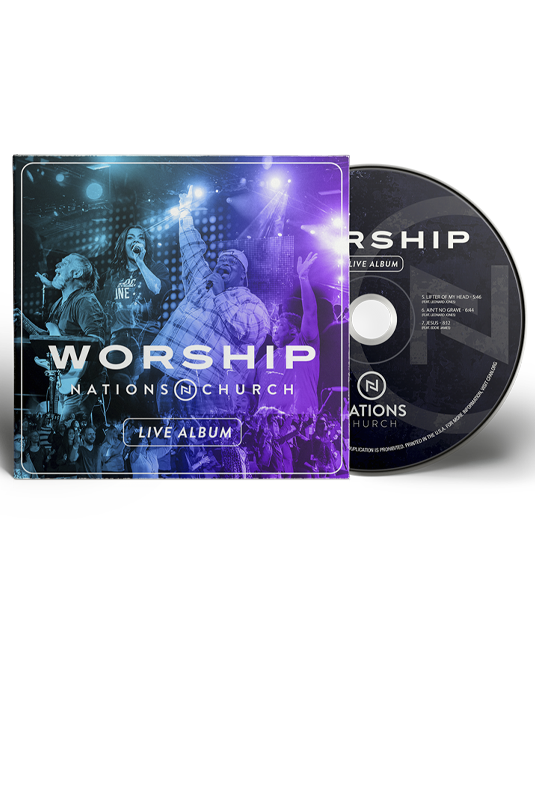 Nations Worship
New Release
Turn up your praise with the FIRST Nations Church album recorded LIVE! This album features a dynamic blend of original material and contemporary classics led by Worship Director and Associate Pastor Eddie James, Worship Pastor Jenny Weaver, and Music Director Leonard Jones, along with their remarkable team of musicians and vocalists. Fans of rock, gospel, jazz, Latino, hip hop, and "free-worship" music will all find something they love on Nations Worship.
1. Name Above All Names by Eddie James 5:33
2. I Am My Beloved's by Leonard Jones 8:25
3. In the River by Jenny Weaver 4:18
4. Worthy of It All by Jenny Weaver 5:26
5. Lifter of My Head by Leonard Jones 5:46
6. Ain't No Grave by Leonard Jones 6:44
7. Jesus by Eddie James 8:12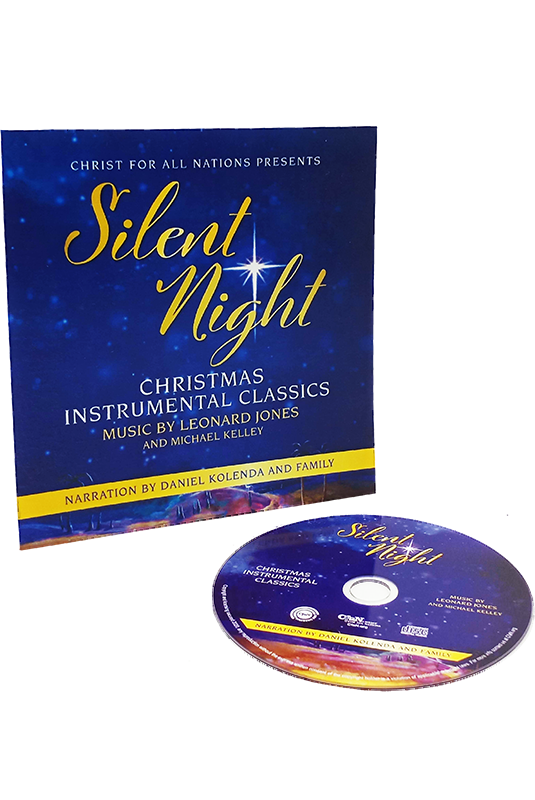 Silent Night
Silent Night is a powerful collection of instrumental Christmas songs from renowned worship leader and multi-instrumentalist, Leonard Jones. Made in partnership with Christ for All Nations (CfaN), this worshipful album brings atmospheric renditions of Christ-centered holiday classics to modern audiences.
1. SILENT NIGHT | 4mins. 38secs.
2. O COME ALL YE FAITHFUL | 3mins. 28secs.
3. GOD REST YE MERRY GENTLEMEN | 3mins. 44secs.
4. ANGELS WE HAVE HEARD ON HIGH | 3mins. 28secs.
5. WHAT CHILD IS THIS | 3mins.
6. THE FIRST NOEL | 3mins. 11secs.
7. WE THREE KINGS | 3mins. 34secs.
8. JOY TO THE WORLD (Medley) | 8mins. 46secs.
9. HARK THE HERALD ANGELS SING | 3mins. 54secs.
10. IT CAME UPON A MIDNIGHT CLEAR | 4mins. 6secs.
11. GO TELL IT ON THE MOUNTAIN | 4mins. 56secs.
12. SILENT NIGHT | (No Narration)
13. O COME ALL YE FAITHFUL | (No Narration)
13. WE THREE KINGS | (No Narration)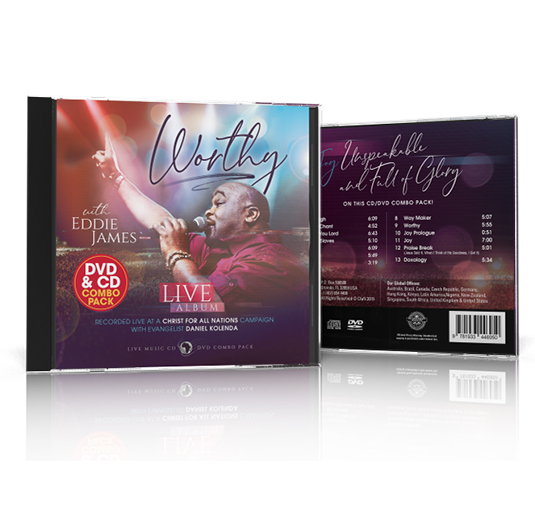 Worthy (DVD + CD)
WORTHY is a LIVE worship celebration from a Christ for all Nations Crusade in Africa with Daniel Kolenda and worship leader, EDDIE JAMES, an album that is genuinely anointed and spiritually electrifying. "Just as though you were there!"
1. Breakthrough | 6mins. 9secs.
2. Hallelujah Chant | 4mins. 52secs.
3. Great Are You Lord | 6mins. 43secs.
4. No Longer Slaves | 5mins. 10secs.
5. Alleluia | 6mins. 9secs.
6. Holy Spirit | 5mins. 49secs.
7. Agnus Dei | 3mins. 19secs.
8. Way Maker | 5mins. 7secs.
9. Worthy | 5mins. 55secs.
10. Joy Prologue | 51secs.
11. Joy | 7mins.
12. Praise Break | 5mins. 1secs.
13. Doxology | 5mins. 34secs.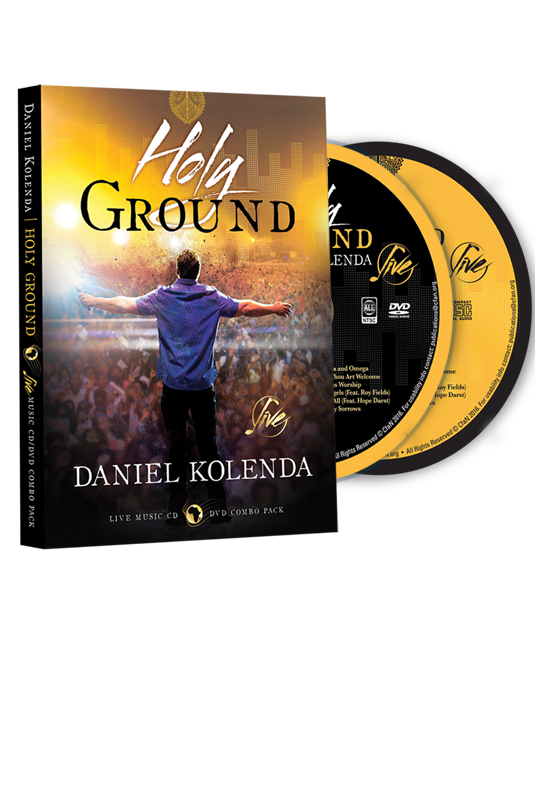 Holy Ground (DVD + CD)
Join hundreds of thousands lifting their voices in timeless anthems of worship under the African sky. This one of a kind LIVE praise and worship experience, led by Daniel Kolenda and captured at one of Christ for all Nations' massive Gospel campaigns in Africa, will transport you to the epicenter of one of the greatest moves of God in history.
1. Goodness and Mercy | 6:9
2. Alpha and Omega | 5:49
3. The Blood Medley | 6:49
4. Holy Spirit Thou Art Welcome | 1:40
5. Fill Me Now | 2:18
6. Spontaneous Worship | 7:00
7. Holy Ground | 4:00
8. In the Presence of Angels (Feat. Roy Fields) | 4:20
9. I Love Your Presence | 5:23
10. I Surrender All (Feat. Hope Darst) | 4:06
11. Agnus Dei | 3:55
12. Trading My Sorrows | 5:54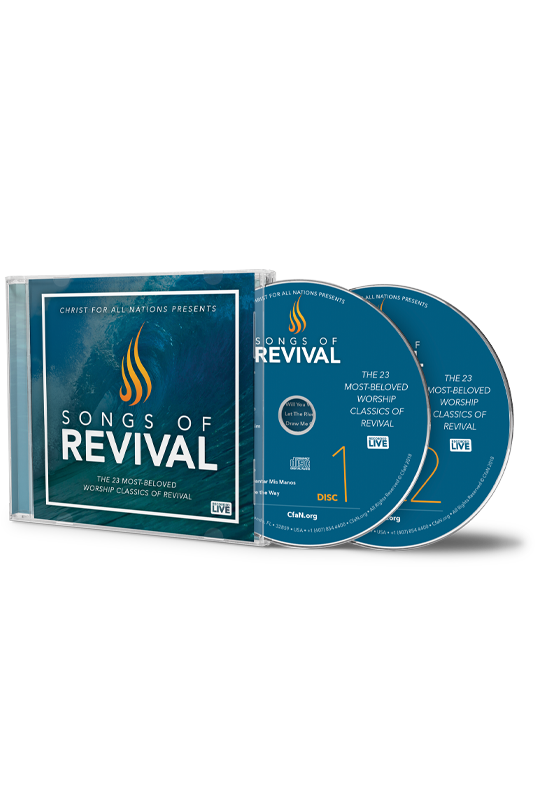 Songs Of Revival
In this one-of-a-kind, 2-CD, compilation, each anointed anthem, which has helped carry the fire across the globe, has been carefully selected and digitally remastered for a new generation of hungry souls.
DISC 1
1. Light the Fire Again
2. Sweet Wind
3. All Over the World (Butler)
4. In the Secret
5. One Thing I Ask
6. We've Come to Praise Him
7. Revival Fire Fall
8. I Need You More
9. Let Your Glory Fall
10. We Will Dance
11. Quiero Levantar Mis Manos
12. Prepare the Way
DISC 2
1. The River Is Here
2. Refiner's Fire
3. True Love
4. Will You Worship
5. Let The River Flow
6. Draw Me Close
7. We Will Ride
8. Break Dividing Walls
9. Medley (Enemy's Camp; Can You Believe; Look What The Lord Has Done)
10. Renuevame
11. Show Me Your Face
AFRICA SINGS
Recorded live at Christ for all Nations' Gospel Campaigns in Africa, let the African rhythms and melodies on this CD stir you to praise and worship in a whole new way as you listen to hundreds of thousands lifting their voices like a heavenly choir. Join your voice with the heavenly choir as Africa Sings.
1. I Have Never Seen The Lord | 4:34
2. My God Is A Good God | 4:08
3. He Arose | 1:32
4. Holy Spirit Thou Art Welcome | 4:21
5. Let it Rain | 5:17
6. The Cost Of Salvation | 1:54
7. Agnus Dei | 4:01
8. Alpha And Omega | 4:53
9. Liberation | 1:12
10. Turning Around | 0:33
11. Jesus is Alive | 3:38
12. Africa Will Be Saved | 2:11
13. No Other Name | 2:04
My Hope is in You
Live worship from Impartation Meetings with Reinhard Bonnke and Daniel Kolenda featuring worship leader, Mike Motley. Be blessed and experience the presence of God on the second album of Christ for all Nation's Spirit and Truth Worship Series.
1. You Are Good (Brian Mark Johnson & Jeremy Riddle) | 6:12
2. My Hope Is In You (Mike Motley) | 5:16
3. In Christ Alone (Keith Getty & Stuart Townsend) | 6:54
4. Oh You Bring (Mat Crocker) | 8:51
5. Holy Spirit (Bryan & Katie Torwalt) | 6:50
6. Cloud by Day (Adam Russell) | 6:01
7. Praises (Be Lifted Up) – Josh Baldwin | 7:11
8. Nothing I Want More (Mike Motley) | 5:28
9. In Your Eyes (Mike Motley) | 5:33
10. You Are Great (Phillip La Rue & Chuck Dennie) | 4:45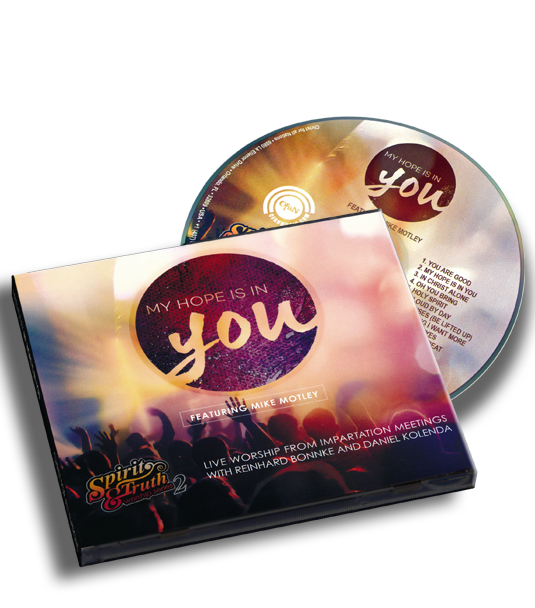 Heaven
This collaborative 2 Disc CD set is designed to be a transformative, faith-building, package that will encourage and equip your heart and mind in spiritually significant ways through the power of listening to the pure Word of God. You can bask in His presence through these inspired songs, and genuinely, anointed music.
1. Mansions (Heaven)
2. All Things New (New Jerusaem)
3. Heavenly Man (The Resurrection)
4. All Things New (Death)
5. The Overcomers Crown (Eternal Reward)
6. Satisfied (Presence of God)
7. At Rest (Peace)
8. What a Fiend We Have in Jesus (Thanksgiving/Trust)
9. Come Thou Fount (Assurance Salvation)At Rest (Peace)
10. Leaning On The Everlasting Arms (Comfort)
11. Heaven (Live) – Brad Braland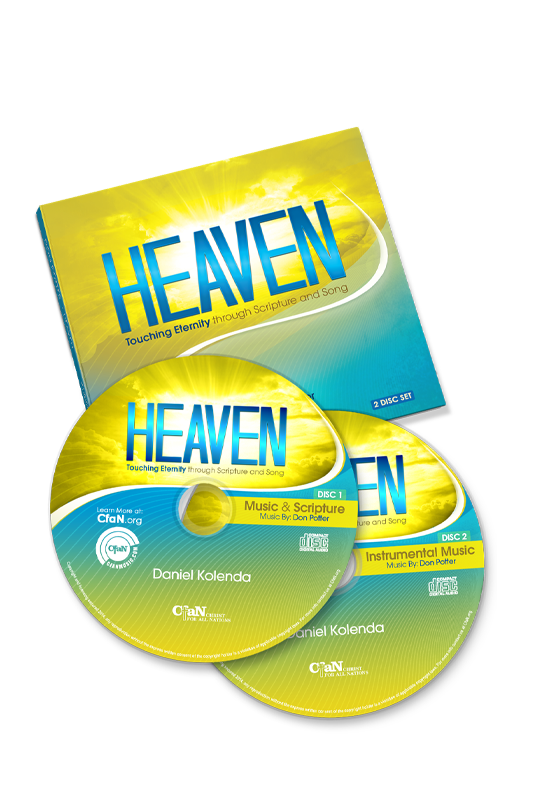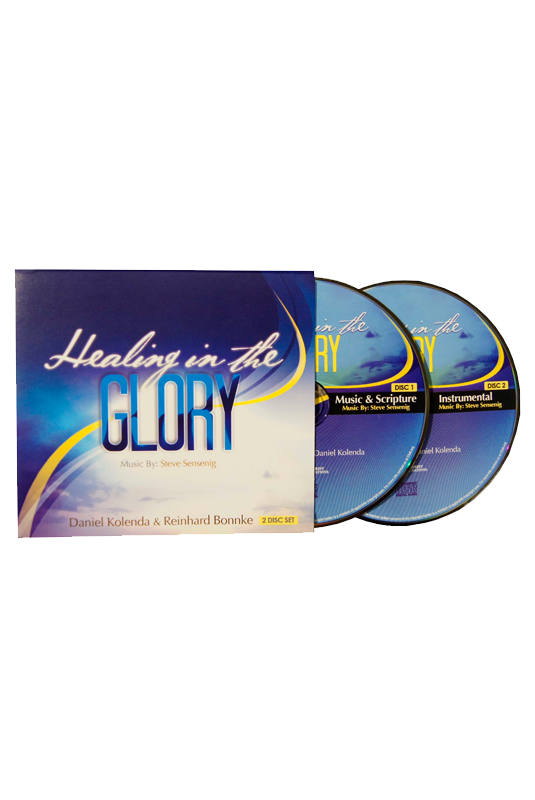 Healing in the Glory
Healing in the Glory is a unique CD which includes Healing Scriptures read by Daniel Kolenda & Reinhard Bonnke, & Instrumental Music. This CD is sure to be a blessing to you as you enter into the presence of God.